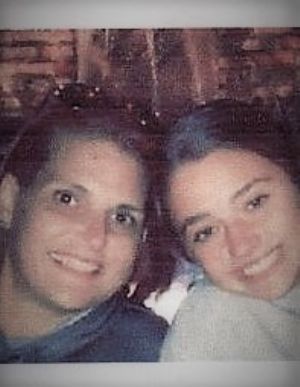 Tonya Ary Mitchell is fighting for her life. She was diagnosed with primary sclerosing cholangitis (PSC), a chronic autoimmune liver disease. She is now in an advanced stage of liver failure that causes her a lot of pain and discomfort and takes a toll on her quality of life. Additionally, Tonya has a number of other medical issues and autoimmune disorders including lupus and ulcerative colitis. Doctors say a liver transplant is critical for her survival.
During this difficult time, Tonya is grateful for the love and support of her husband, Bob, and their family and friends. Between them, Tonya and Bob have three daughters and a grandson. Tonya's illness prevents her from being the active wife, mother, and grandmother she longs to be. Her fifteen-year-old daughter, Jordan doesn't remember a time when she wasn't sick Tonya has to frequently miss family outings because of her failing health, and it is hard on her and her family.
Tonya looks forward to receiving a transplant that will give her back her energy and allow her to feel like herself again. She enjoys spending time outdoors with her family and watching her daughter play soccer, traveling, and fishing - but her health prevents her from doing most of those things now. More than anything, Tonya wants to be healthy so she can feel better and be active with her family. But right now she needs your help.
The average liver transplant cost approximately $740,000, and that is only the beginning. Even with insurance, which will cover a portion of the transplant costs, she still faces significant expenses related to the surgery. For the rest of her life, she will need follow-up care and anti-rejection medications. Post-transplant medications are very expensive, and they are as critical to her survival as the transplant itself.
Tonya lives more than 100 miles from her transplant center, and traveling back and forth for appointments can be expensive. When she receives her transplant, she will have to temporarily relocate to be nearby while she recovers, incurring substantial expenses for travel, food, and lodging. Her health prevents her from working, further adding to her financial burdens.
You can help by making a tax-deductible donation to NFT in honor of Tonya. If you would prefer to send your gift by mail, please send it to:
NTS Oklahoma Transplant Fund
5350 Popular Avenue, Suite 850
Memphis, TN 38199
Please be sure to write "in honor of Tonya Mitchell" on the memo line
Thank you for your generosity!
Patient Health Institute: Baptist Integris Hospital
http://integrisok.com/baptist-medical-center-Oklahoma-City-OK